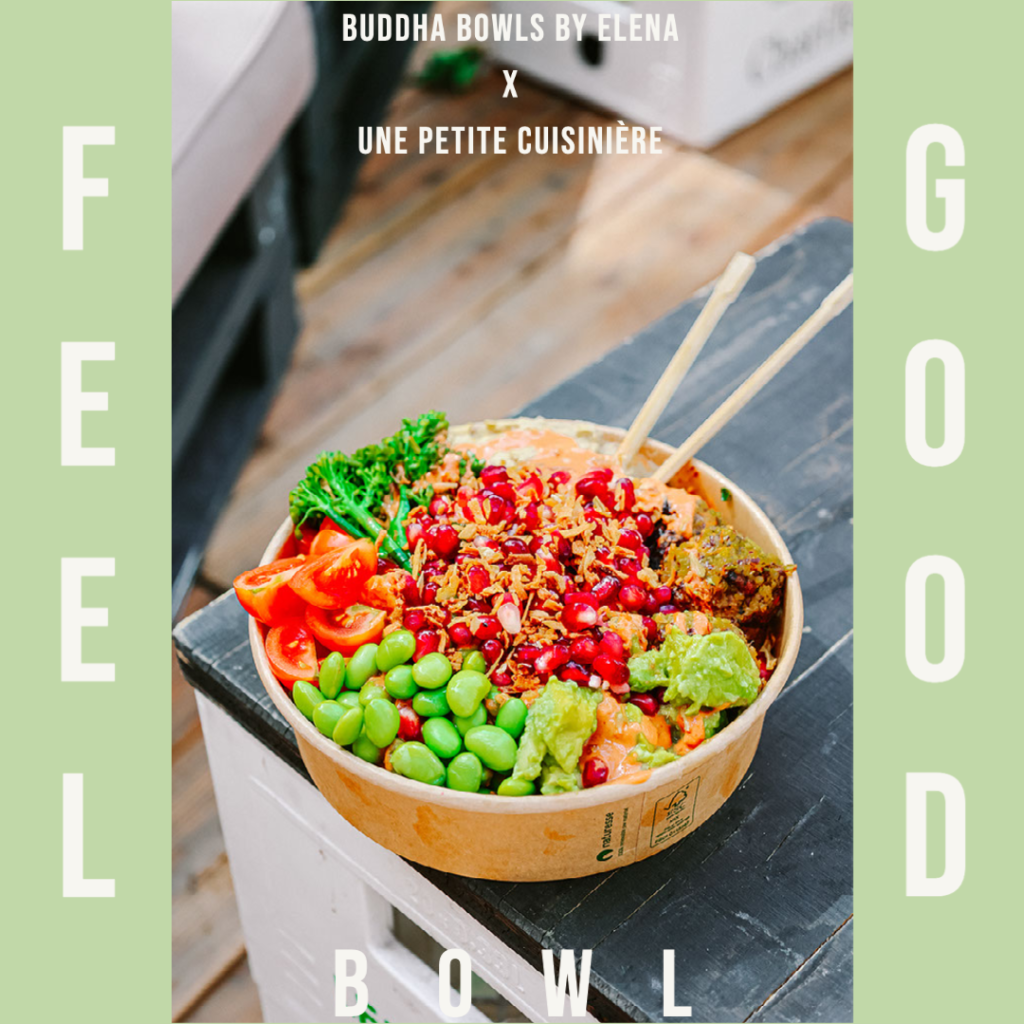 For every single project with Une Petite Cuisinière I am very excited. But this time, puh, an extra level for excitement!! Why that? Because you can now buy a limited edition bowl that I have created just for YOU!!
All healthy, all fresh ingredients, a lot of organic produce, a lot of love and some charity going into this bowl. And now you can eat it as often as you want for an entire month! 
What: a limited edition Charity Buddha Bowl
When: it is available for one month: from June 28th until July 28th
Where you can get it: at Elena's Buddha Bowls online or in store
(Praterstraße 16, 1020 Vienna AND Wollzeile 23, 1010 Vienna)
Price: 10€
That's special: 50 cents of each bowl sold are donated to Oxfam Germany
This bowl has been designed to make you feel good. And to make you do good. Feel good because every single ingredient is chosen wisely to not only nourish good but also taste to good. There are plenty of veggies in here, combined with some fibre-loaded carbs, protein packed falafel and healthy fats to round it up. Plus, when purchasing a bowl you also do good. From every single bowl sold, there are 50 cents donated to the charity organisation Oxfam Germany to help fight poverty. You do something good for your body, your soul and the world.
Why Buddha Bowls by Elena?
Elena and I have a very similar opinion regarding food. It needs to be high quality, healthy and and obviously has to taste delicious! So, could there even be a better partner to work together with? At Elena's Buddha Bowls everything is prepared in a super careful way, making sure that as many nutrients as possible are kept in the food. The produce is steamed or pan fried only, and most ingredients are organic too! What is more, everything is prepared fresh daily. 
The content needs to be divided into 6 categories; a base, a dressing, a protein, some add-ins, a sauce and topping. The base is made up of half spinach and half spelt rice. This then is topped with a lime-ponzu dressing and on top go some falafel as our source of protein. Here it needs to be said that those falafel are not like typical falafel. They are super soft and fluffy on the inside and not quite as crispy on the outside because they are not deep-fried. Yet, you will say that they actually taste incredible in combination with the remaining ingredients.
Now comes the fun part, the add-ins. Here we are having a whole bunch of greens and also two specials. Those are broccolini and cherry tomatoes. They are specials because they usually are not available at Elena's but for this bowl they are. Broccolini is a type of broccoli, which you can imagine as a crossover of broccoli and asparagus. So basically broccoli with a long stem. Cherry tomatoes are regular tomatoes, just in small – cherry sized to be exact (who would have guessed). They taste slightly sweeter than regular tomatoes and are just heavenly in summer.
The remaining fruits and veggies are edamame, which are green soy beans and soso tasty, avocado (we can not make a bowl without some guac) and hummus. This hummus is soso delicious and soso creamy!! Real heaven! To add even more flavour, we have got a sauce on top, a tomato-peanut sauce to be exact. May sound a bit odd at first but it taste incredible! Really! If you want it a bit more spicy, you could just ask for the mango-chili sauce instead! Last but not least we have some toppings. Crunchy onions (soso good) and pomegranate for some freshness. 
And voilà, ready is your bowl!
You probably can imagine, I am super excited for this to happen. It is just so exciting that we all can make a difference – in the world and in our bodies – by getting (a super delicious) bowl. I really, really hope that you'll enjoy it and I would love to hear and see (here or on Instagram) how you like it! Just text me, tag me, comment, whatever you want! I would love to hear from you!
Have an amazing month with lots and lots of delicious bowls!
All the best!
Love,
Katie // Une Petite Cuisinière